WorldStrides Sports is dedicated to delivering the best international sports tour experience possible. If you would like to learn more about how WorldStrides Sports can help you plan an international sports tour, please feel free to contact us at any time by filling out the form below or contacting us via email (sports@worldstrides.com) or phone (410-489-2287).
Costa Blanca Soccer Cup
June 29th - July 5th, 2020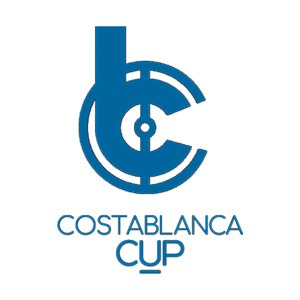 The Costa Blanca Cup is held in Benidorm, Spain. Teams have been traveling to the cup since 1994 from Africa, Europe, and the Americas. Enjoy a week of incredible beaches, soccer, and ceremonies, which is bound to give your team an unforgettable experience.
Age Groups
| | |
| --- | --- |
| B19 | Born after 01/01/2000 |
| B17 | Born after 01/01/2002 |
| B16 | Born after 01/01/2003 |
| B15 | Born after 01/01/2004 |
| B14 | Born after 01/01/2005 |
| B13 | Born after 01/01/2006 |
G19
Born after 01/01/2000
Up to 4 OPEN AGE players are admitted
G16
Born after 01/01/2003
Up to 2 UNDER 18 players are admitted
G14
Born after 01/01/2005
Up to 2 UNDER 16 players are admitted
Experience Benidorm
Benidorm is an open, warm, dynamic and diverse Mediterranean city. Enjoy a perfect combination of football and relaxation with tours of the city and local stadiums and you definitely don't want to miss first-rate beaches that stretch along the coast!
Costa Blanca Cup - Sample Itinerary
For the days that your team is in Benidorm, breakfast and dinner will be provided at the team hotel.
DAY 1:
Flight from the United States to Madrid, Spain.
DAY 2:
Your team's 24-hour Tour Director will meet us at the airport, followed by a bus ride via private coach to your team hotel. Welcome meeting and orientation, followed by Costa Blanca Cup Registration
DAY 3:
Your team will enjoy the opening ceremony and the first round matches of the tournament.
DAY 4:
Your team will play in the second round of qualifying matches. Once the matches are complete your team will visit Santa Barbara Castle.
DAY 5:
Your team will participate in the third round of qualifying. Following the final qualifying matches, there will be a coaches match.
DAY 6:
Your team will play in the final stage matches which operate in a knockout form. Following the matches, your team will enjoy free time at the beach.
DAY 7:
Your team will participate or what the Costa Blanca Fustal Cup finals, where the champions and runners up will be crowned.
DAY 8:
Your team will enjoy an introductory Madrid City Tour, followed by a visit to Plaza de Espana and Plaza Mayor.
DAY 9:
Depart from Madrid, Spain and return to the United States.