WorldStrides Sports is dedicated to delivering the best international sports tour experience possible. If you would like to learn more about how WorldStrides Excel Programs can help you plan an international sports tour, please feel free to contact us at any time by filling out the form below or contacting us via email (sports@worldstrides.com) or phone (410-489-2287).
IberCup Cascais, Portugal
April 6th–10th, 2020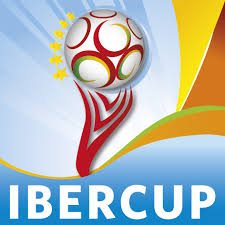 The IberCup is currently one of the most important international youth soccer tournaments in the world. More than 8,000 players, coaches, and family from over 60 countries participate in the IberCup every year.
This year will be at Cascais, Portugal (April 6th–10th, 2020).
Past IberCup teams have included Liverpool FC, Ajax, Bayer Leverkusen, Espanyol Barcelona, Juventus, and many more.
Find out more information below about each IberCup Tournament, and feel free to contact us with any questions you may have about how we can help make your IberCup team trip one you'll remember forever.
Age Classes
The following player age groups are invited to participate in the 2019 IberCup Tournament.
Boys and Girls 11v11:
Ibercup G18 – girls born on or after 1/1/0.
Ibercup B16/G16 – boys and girls born on or after 1/1/02.
Ibercup B15/G15 – boys and girls born on or after 1/1/03.
Ibercup B14/G14 – boys and girls born on or after 1/1/04.
Ibercup B13/G13 – boys and girls born on or after 1/1/05.
Ibercup Boys  7v7:
Ibercup B12 – boys born on or after 1/1/06.
Ibercup B11 – boys born on or after 1/1/07.
Ibercup B10 – boys born on or after 1/1/08.
Ibercup B09 – boys born on or after 1/1/09.
IberCup - Sample Itinerary
IberCup Day 1: Depart North America
IberCup Day 2: Arrive in Lisbon Aea (7 Nights) & Training Session
IberCup Day 3: Lisbon & International Friendly
IberCup Day 4: IberCup Opening Ceremony
IberCup Day 5: IberCup Matches & Lisbon
IberCup Day 6: IberCup Matches & Lisbon
IberCup Day 7: IberCup Playoffs
IberCup Day 8: IberCup Finals & IberCup Closing Ceremony
IberCup Day 9: Departure From Lisbon
IberCup Experience: Cascais, Portugal
For the IberCup being hosted in Portugal, the Cascais' proximity to the sea allows everyone to enjoy the beautiful beaches and local attractions. Just 30 kilometers from the city of Lisbon and Lisbon International Airport, Cascais is a perfect host city for the 2020 IberCup. While you're experiencing the IberCup, you can enjoy the football matches and the beautiful beaches along the coast of Cascais. Lisbon is one of Europe's oldest and most interesting capitals with everything including in terms of environment, commerce, entertainment and culture. During your IberCup trip, your group will have a dedicated WorldStrides Excel tour guide who will be available 24/7 to assist you with finding local attractions and other recommendations, which will almost likely include a trip to a local beach that you'll never forget. Top class soccer competition combined with world class beaches will definitely make your IberCup experience one to remember.
Why WorldStrides Sports?
Our entire team and coaching staff had an amazing 8-day tour to Barcelona, Spain. The trip was the perfect mix of competitive games against local professional teams, some fantastic sightseeing, and cultural experiences in and around Barcelona. We even had the opportunity to watch a number of professional games and training sessions during our trip. Thank you WorldStrides Sports for making this happen!
-Luke Wildy, former Assistant Coach, GW University
Our tour director, Christina, was exceptional and made the trip even more memorable. Not only did I get to see the beauty of Spain and gain international experience, but I grew as a soccer player and enjoyed seeing the European style of play. Thank you WorldStrides Excel for a fantastic trip!
-Bennet, player, Arizona ODP