WorldStrides Excel Programs is dedicated to delivering the best international sports tour experience possible. If you would like to learn more about how WorldStrides Excel Programs can help you plan an international sports tour, please feel free to contact us at any time by filling out the form below or contacting us via email (excel@worldstrides.com) or phone (410-489-2287).
Mediterranean International Cup - April 16th–April 21st, 2019
For the last 18 years, the Mediterranean International Cup, otherwise known as the MIC Cup, has hosted clubs and national teams featuring world-class stars before they were famous, including Messi, Marcelo, Juan Mata, Rafael, Coutinho, and countless more.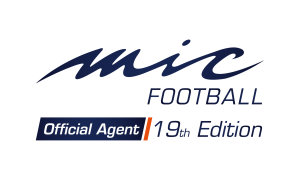 From April 16–April 21, 2019, your team can expect to be astounded, as this is a tournament that is well-equipped to deliver the kinds of soccer memories you came to get: 700 matches in 5 days, TV and web broadcasts, 33 stadiums, 250 teams representing 42 countries on 5 continents.
If this isn't big time, what is?
MIC Cup Age Classes
The following player age groups are invited to participate in this year's MIC Cup tournament:
Boys and Girls 11v11:
MIC Cup – B19/G19 – boys and girls born on or after 1/1/00
MIC Cup – B16 – boys born on or after 1/1/03
MIC Cup – B15 – boys born on or after 1/1/04
MIC Cup – B14 – boys born on or after 1/1/05
MIC Cup – B13 – boys born on or after 1/1/06
MIC Cup – B12 – boys born on or after 1/1/07
Boys and Girls 7v7:
B12 – boys born on or after 1/1/07

MIC Cup - Experience Costa Brava, Spain
The rugged coast of Costa Brava is a beautiful part of Spain to explore. There are so many options:  quaint coves and fishing villages, exciting festivals or trendy clubs. Friendly locals, the beauty of the landscape and special cultural traditions make the Costa Brava a fabulous destination to experience.