WorldStrides Sports is dedicated to delivering the best international sports tour experience possible. If you would like to learn more about how WorldStrides Sports can help you plan an international sports tour, please feel free to contact us at any time by filling out the form below or contacting us via email (sports@worldstrides.com) or phone (410-489-2287).
About Our Soccer Trips to France
A soccer tour to France brings you to a country with not only a longstanding tradition of loving soccer, but for assembling national teams that have brought home the most important trophies, including the 1998 FIFA World Cup, European titles in 1984 and 2000, and many more. At the club level, Ligue 1 scored a major transfer this year with Neymar to Paris-St. Germain, ensuring that soccer in France has the quality to attract one of the biggest stars on the planet.
Paris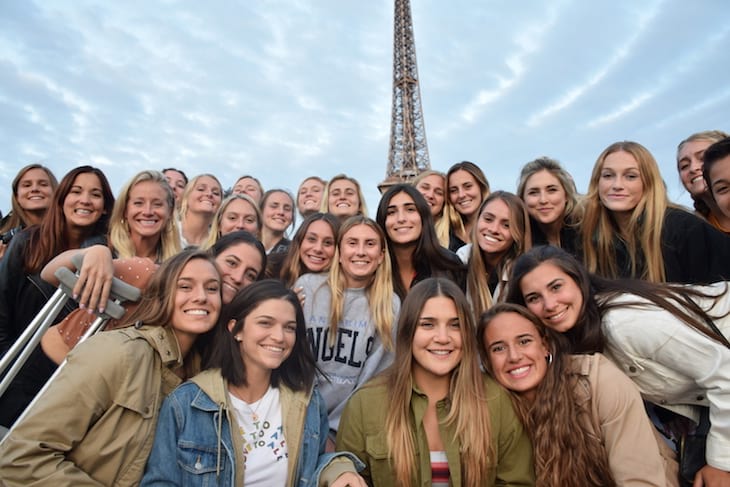 The City of Light is, simply put, a city every one must see at some point in their life. Choose your reason for going, Paris has surely got it, complete with the substance and panache that makes it truly world-class. For soccer players and fans, it's a chance to follow European giants PSG up close, tour the Stade de France, and soak in the spirit of a country that adores the game.
Sights to see in Paris:
Notre Dame Cathedral
The Louvre
Versailles
Eiffel Tower
Champs Elysées and Arc de Triomphe
"Working with WorldStrides Excel has been a pleasure for me and our state association. From the planning, actual trip adventures and post debriefings, I have always felt that our relationship with WorldStrides Excel has been an awesome experience in every facet of world travel. I'm always exited for the kids traveling to the European destinations and coming back with a lifetime of soccer memories."
– Mark Cantor, President, Maryland State Youth Soccer Association

Download PDF