WorldStrides Sports is dedicated to delivering the best international sports tour experience possible. If you would like to learn more about how WorldStrides Sports can help you plan an international sports tour, please feel free to contact us at any time by filling out the form below or contacting us via email (sports@worldstrides.com) or phone (410-489-2287).
About Our Soccer Trips to England
England is the perfect destination for soccer teams of all levels, ages, and genders, offering plenty of playing, training, and cultural opportunities. We use Manchester and London as bases to explore all that England has to offer, as these two cities offer the best local teams for your games as well as great history to explore. From Manchester and London you can also explore Liverpool, Oxford, Bath, Newcastle, York, Blackpool and more. With so much to see and do in England, this is a country to visit repeatedly without doing the same things twice.
London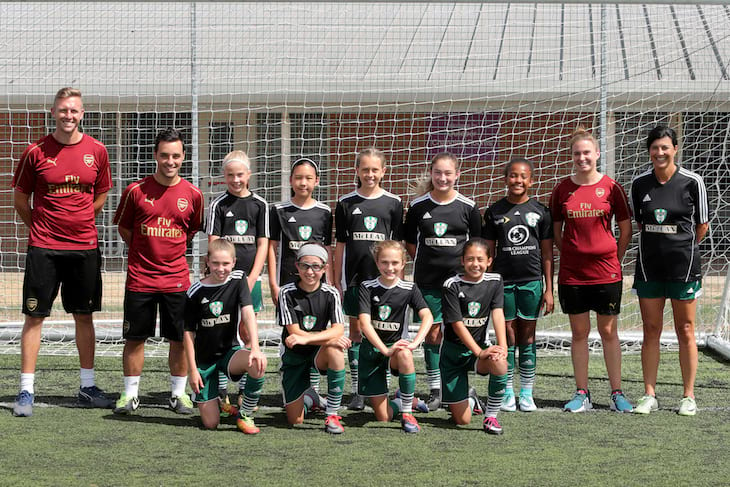 London is the place to be if you want the opportunity to play and watch some of the top teams in England. London is home to five EPL teams: Arsenal FC, Chelsea FC, Crystal Palace FC, West Ham United, and Tottenham Hotspurs. London also has the greatest concentration of major attractions in Britain. One of the best ways to view these attractions is to take an Open Top Bus Tour, allowing your group to visit your selected attractions with the convenience of the famous Double Decker Bus. There are also many great side trips from London, including Windsor Castle, an official residence of The Queen and the largest inhabited castle in the world.
Sights to see in London:
The London Eye
Buckingham Palace
Piccadilly Circus
Trafalgar Square
10 Downing Street
Big Ben & The Houses of Parliament
St. Paul's Cathedral
The Tower of London
Westminster Abbey and much more!
"My daughter and I had a wonderful experience in London last week. The touring, the soccer matches, and the entire week went incredibly smoothly and was filled with fun experiences."
– Teresa Heitzmann, MSYSA Girls London

Download PDF
Manchester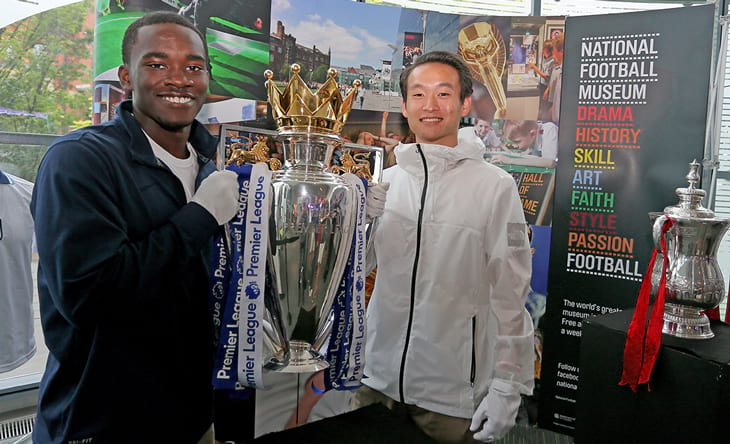 Manchester is home to one of the most famous soccer teams in the world, Manchester United. While in Manchester, all of our teams enjoy a visit to Old Trafford Stadium and Museum, the home of Manchester United. There is also the National Football Museum, which features the world's greatest football collection – over 140,000 items – including the FIFA Collection.
Sights to see in Manchester:
Old Trafford Stadium
The National Football Museum
The Central Library (inspired by the Pantheon in Rome)
The Royal Exchange Theatre
Heaton Park
Manchester Cathedral, and much more!
"Our England trip with Excel was a top quality experience for our program. The training facilities we used were excellent and for our players to face the reserve teams of three top EPL teams was a great opportunity for them. Our players also toured Old Trafford Stadium and attended the Manchester United v Liverpool and Spurs v Arsenal games. This was a once in a lifetime opportunity for our players."
– Sasho Cirovski, Head Coach, University of Maryland Men's Soccer, England

Download PDF
Liverpool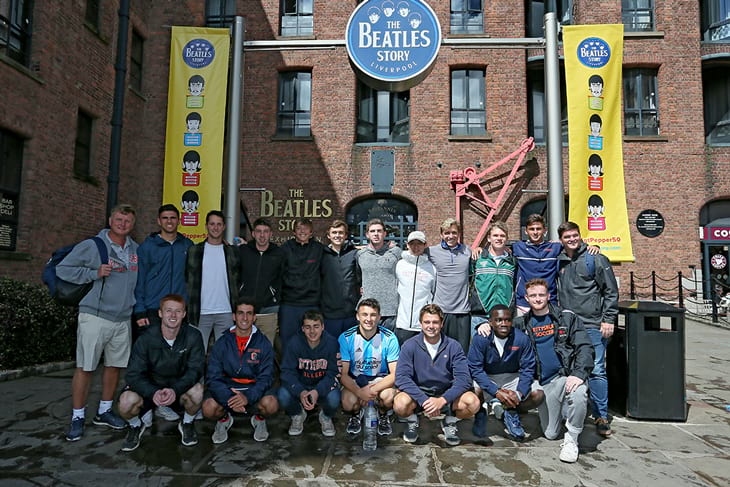 In Liverpool, passion for soccer is fierce, and the rivalry between Liverpool FC and Everton FC fan spans generations. No soccer team should visit Liverpool without a trip to Anfield Stadium, home to Liverpool FC, one of the most famous football clubs in the world. Our teams also enjoy a visit to the Albert Docks and The Beatles Story while in Liverpool.
Sights to see in Liverpool:
Albert Dock
Beatles Story
Anfield Stadium
Liverpool Cathedral
The Royal Liver Building
St. George's Hall, and much more!
"The opportunity to train with Liverpool FC Academy staff is an experience our players will never forget. Learning how other soccer cultures train is invaluable in a young player's development."
– Adrian Parrish, Director of Coaching, Kentucky ODP, Liverpool

Download PDF