WorldStrides Sports is dedicated to delivering the best international sports tour experience possible. If you would like to learn more about how WorldStrides Sports can help you plan an international sports tour, please feel free to contact us at any time by filling out the form below or contacting us via email (sports@worldstrides.com) or phone (410-489-2287).
WorldStrides Sports organizes international college and university soccer tours for every NCAA division. Each tour is highly customized to meet the specific needs of each school, including the level of your competition, number of desired matches and training session, cultural opportunities, and total tour duration. Your team can arrange a post-graduation tour in May, an off season tour in June, or a pre-season training tour in July/August.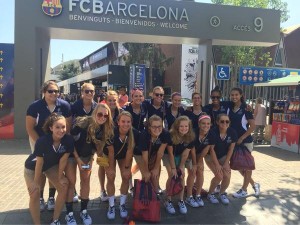 Top International Competition
Our soccer experts work with you to arrange matches with top teams at your destination. Past teams include Glasgow Celtic, Ajax,  Espanyol, Scottish Women's U19 National Team, Juventus, Eintracht Frankfurt and many others.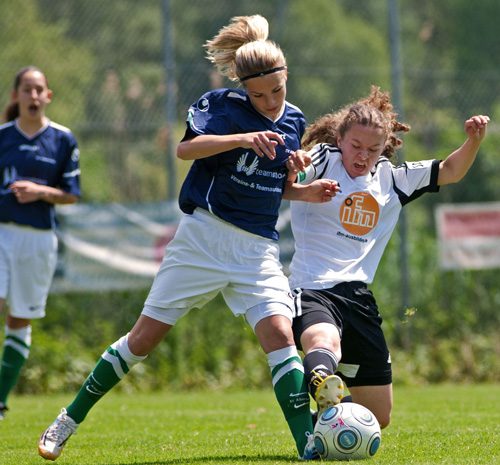 Peace of Mind
WorldStrides Sports provides industry-leading logistics, security and liability coverage so you can focus on your team. Every trip includes:
Experienced Tour Directors who meet your team upon arrival and assist you throughout your trip
$50 million liability coverage
Primary medical insurance coverage
24/7 crisis management team
FIFA approved matches
24/7 Doctors-On-Call program with George Washington University Hospital
Current University & College Partners
Here are some of our many university and college partners:
University of Maryland – Syracuse University – Stanford University – Yale University – Catholic University – Gettysburg College – Hope College – Salisbury University – York University – Young Harris College – Hood College – St. Mary's College of Maryland – Truman State University
Testimonial
"Our England trip with WorldStrides Sports was a top quality experience for our program. The training facilities we used were excellent and for our players to face the reserve teams of three top EPL teams was a great opportunity for them. Our players also toured Old Trafford Stadium and attended the Manchester United v. Liverpool and Spurs v. Arsenal games. This was a once in a lifetime opportunity for our players."
– Sasho Cirovski, Head Coach
University of Maryland Men's Soccer, England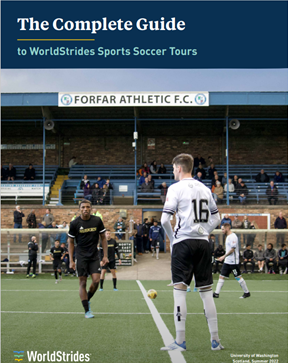 WorldStrides Sports Catalog
Hey coaches, plan the international soccer experience of a lifetime! Explore all of the WorldStrides Sports international soccer tours for college, university, ODP, club, academy, and high school teams in this all-inclusive catalog.