WorldStrides Sports is dedicated to delivering the best international sports tour experience possible. If you would like to learn more about how WorldStrides Sports can help you plan an international sports tour, please feel free to contact us at any time by filling out the form below or contacting us via email (sports@worldstrides.com) or phone (410-489-2287).
About Our Soccer Trips to Germany
Host of the 2006 World Cup and 2014 World Cup champions, Germany is renowned for producing some of the best soccer talent in the world. Germany is a great destination for teams of all levels, ages and genders. We use many bases in Germany including Munich, Frankfurt, Heidelberg and Dusseldorf.
Munich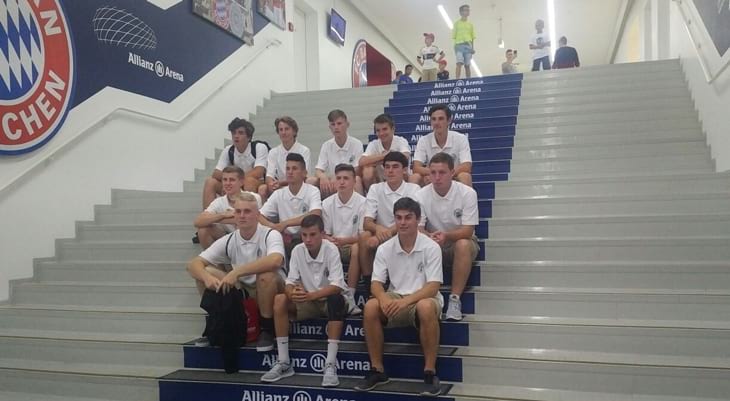 Munich is the largest city in the south of Germany, about an hour and a half drive from the Alps and close to Austria, Italy, and Switzerland. Like many ancient cities, Munich started as a small town enclosed by a city wall, and over the years expanded out past the wall. The 'inner city' occupies this small area where many sites are close and easy to visit. You will get a sense of the ancient walls and see the remaining gates. The city is a haven for all sorts of culture, with a staggering array of museums, a vibrant arts scene, and the infamous revels of Oktoberfest.
Sights to see in Munich:
Dachau Concentration Camp
Residenz Palace
Viktualienmarkt
Olympic Park
Nymphenburg Palace and Gardens
Allianz Arena, and much more!
"VE Dynamo Boys- trip to Germany and the Czech Republic. As one of the tour coordinators I would simply comment that the staff at Excel was exceptional in handling all our needs pre-trip. They answered numerous questions from our families and quelled all concerns. The trip went off without a hitch and all are grateful for the experience."
– Barbara Tilley, Tour Coordinator, VE Boys Soccer

Download PDF
Dusseldorf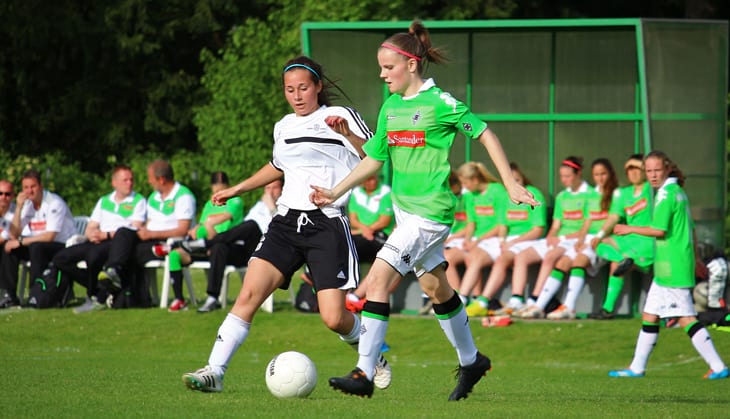 The capital of Nordrhein-Westfalen, Dusseldorf has emerged as one of Germany's most elegant and commercial cities. This rambling city along the Rhine has a large array of parks, gardens, and tranquil corners interspersed among sleek, modern business towers. One such lovely setting is romantic Hofgarten Park, which is surrounded by numerous, world-class museums. With its antique squares, cobblestone streets, gothic Rathaus, and Castle Tower, a visit to the well-preserved Altstadt, or Old Town, strolling along the Rhein is a must.
Sights to see in Dusseldorf:
Hofgarten
Esprit Arena (home to Fortuna Düsseldorf)
Stadion im Borussia-Park (home to Borussia Mönchengladbach)
Altstadt, and more!
"The itinerary was well planned out with the correct amount of tours, free time and game time. The trip went very well with really good tour guides as well."
– Steve Paul, VE Boys

Download PDF