WorldStrides Sports is dedicated to delivering the best international sports tour experience possible. If you would like to learn more about how WorldStrides Sports can help you plan an international sports tour, please feel free to contact us at any time by filling out the form below or contacting us via email (sports@worldstrides.com) or phone (410-489-2287).
WorldStrides Sports offer student athletes the opportunity to earn free high school or college preparatory credits for their travel. As an accredited school, WorldStrides Sports is centered on a structured curriculum that meets the same state and national standards that all schools have to meet. WorldStrides is the only sports travel company that offers student athletes an opportunity to earn free credit!
Each day, your Tour Director will facilitate activities designed to ignite a desire for change and to cultivate a hope for the future. The lessons provide student athletes with the ability to understand other traditions, cultures, viewpoints, and perspectives, allowing them to take an active role in society.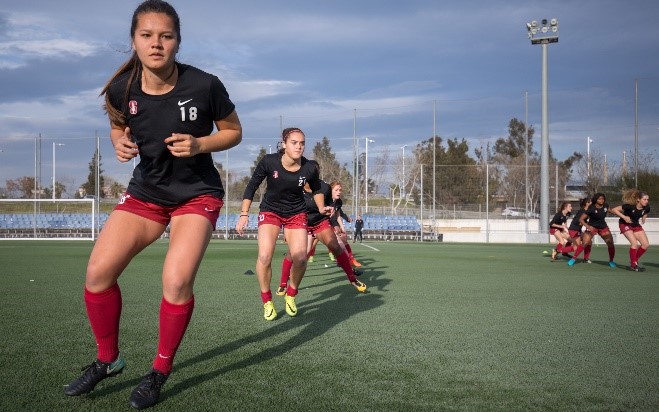 Course Information
The Leadership & Character coursework has been designed to encourage students to identify with the qualities related to leadership and character and to appreciate the related benefits.
The course content has students examine the difference between good performance and great performance; the degree to which people put the interests of others ahead of their own; willingness to do things for others without regard for what's in it for them; ability to coach and mentor; and the ability to make decisions and recommendations that benefit the good of everyone and reflect various perspectives.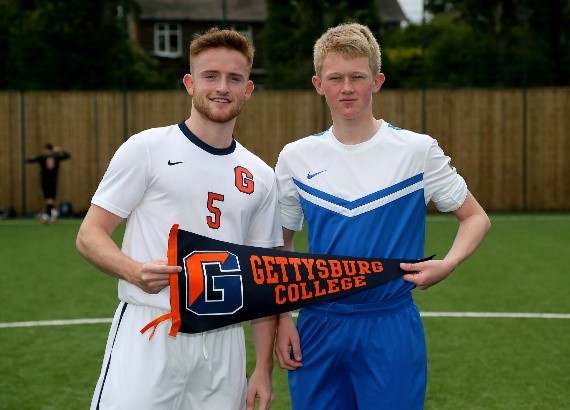 Academic Credit Eligibility
By taking advantage of this exciting opportunity, student athletes not only can jumpstart their high school careers, but also start a successful path to higher education.
Student athletes in grades 6-12 at the time of travel can earn high school credits.
Student athletes in grades 9-12 at the time of travel are eligible to participate in College Preparatory Credits through WorldStrides Discovery for Credit.
Students can register for coursework before, during, or after the travel portion of the program. Upon successful completion, a transcript with a letter grade is mailed directly the student.
Receiving Your Transcripts
Once you've completed both the travel program and the online portion successfully, you'll receive an official transcript.  High school credit is issued through WorldStrides (as an accredited school) and College Preparatory Credit is offered through University of California – San Diego Extension. Your transcript will be sent directly to your home address and you can choose how you'll use it.
Your transcript may be submitted alongside your traditional high school transcript as a form of distinction in your academic profile during the college/university application processes.
You may present your transcript to your school registrar for consideration toward inclusion on your high school or college transcript. Acceptance is always determined at the discretion of the receiving institution. Contact the WorldStrides Curriculum & Academics Team for supporting documentation via discovery@worldstrides.org.