WorldStrides Sports is dedicated to delivering the best international sports tour experience possible. If you would like to learn more about how WorldStrides Sports can help you plan an international sports tour, please feel free to contact us at any time by filling out the form below or contacting us via email (sports@worldstrides.com) or phone (410-489-2287).
About Our Soccer Trips to Sweden
In Sweden, the most popular sport is soccer. Despite being a relatively small country population-wise, both the men's and women's national teams and the club teams have gained rather large success over the years. The first association to administer a Swedish national football tournament was Svenska Idrottsförbundet, founded 1895 in Gothenburg, the dominating football town in Sweden at the time.
Gothenburg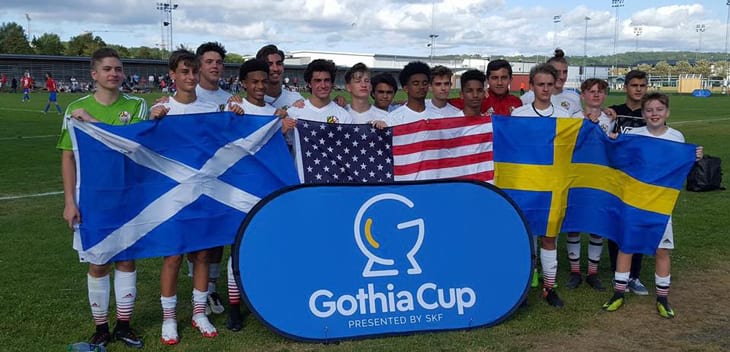 Gothenburg is Sweden's second largest city. It has become one of the most popular tourist areas in Scandinavia as tourists and other visitors return year after year. The city is known for fine, locally produced ingredients and top-notch restaurant life, which makes it a great reason to visit. Gothenburg is also the gateway to the Western Archipelago, with its peerless isles and barren grey skerries, easily accessible by boat from the city.
Sights to see in Gothenburg:
Gothenburg Opera
Botanical Gardens
Liseberg
Alvsborgs Fortress
Gunnebo Castle
Skansen Kronan
Haga
Gothenburg Cathedral and much more!
"It was an absolutely amazing experience for the girls and myself. We had an outstanding time and got to play some of our best soccer. Thank you so much for all of your work in organizing this trip for us. I will definitely recommend this tour and Excel Sports to my colleagues and friends. It was nice to see the girls mingling with other teams from all over the world. I can speak for all of the parents and say that we all thoroughly enjoyed every part of this tour."
– Debra Stranaghan, Coach, Kelowna X-treme

Download PDF