WorldStrides Sports is dedicated to delivering the best international sports tour experience possible. If you would like to learn more about how WorldStrides Sports can help you plan an international sports tour, please feel free to contact us at any time by filling out the form below or contacting us via email (sports@worldstrides.com) or phone (410-489-2287).
About Our Soccer Trips to The Netherlands
The Netherlands, or Holland, is the perfect destination for teams of all levels, and is particularly suited for girls/women's teams. With plenty of playing, training, and cultural opportunities across the country, we use the charming and ever-accepting city of Amsterdam as the base to explore all of Holland. The Dutch people, many of whom speak fluent English, are proud and very happy to indulge guests with a charming and friendly attitude.
Amsterdam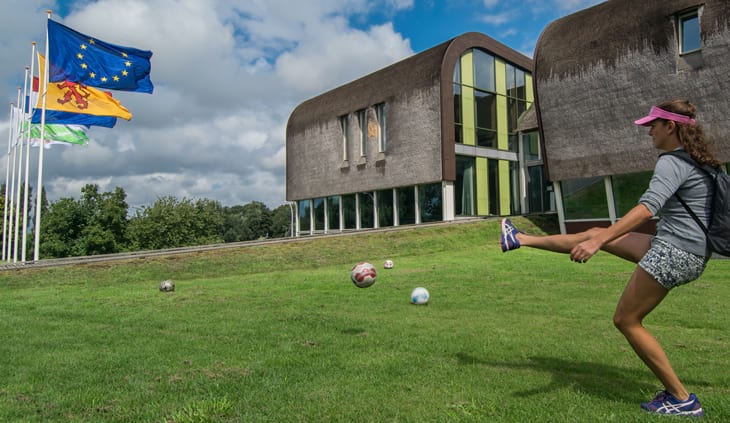 Amsterdam, the hub of Holland, is unlike any other European city. It boasts a tradition formed by names such as Van Gogh and Rembrandt, as well as canals and architecture dating back centuries. Amsterdam offers many possibilities for sightseeing, but it is the characteristic atmosphere of the city that makes it so worthwhile.
Sights to see in Amsterdam:
Anne Frank House
The Canals
Rembrandt House
Amsterdam Arena
Royal Palace
Van Gogh Museum
Amsterdam Windmills and much more!
"Our trip with Excel Sports was a fantastic experience for our team. The experience of traveling and playing overseas was a bonding experience for my team and all came back with an enthusiastic attitude towards the upcoming season. One of the highlights of the trip were the casual dinners we enjoyed with the other teams. This really gave our guys a chance to see how people around the world live."
– John Plevyak, Head Coach, Stevenson University Men's Soccer

Download PDF