WorldStrides Sports is dedicated to delivering the best international sports tour experience possible. If you would like to learn more about how WorldStrides Sports can help you plan an international sports tour, please feel free to contact us at any time by filling out the form below or contacting us via email (sports@worldstrides.com) or phone (410-489-2287).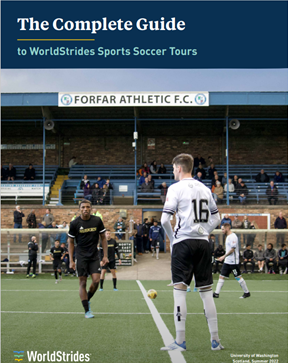 WorldStrides Sports Catalog
Hey coaches, plan the international soccer experience of a lifetime! Explore all of the WorldStrides Sports international soccer tours for college, university, ODP, club, academy, and high school teams in this all-inclusive catalog.