Checking in with Gary Stephenson, Director of Soccer Development and Performance, Eastern Pennsylvania Youth Soccer Association. 
How is your season going so far? Any notable games you'd like to share with us?
ODP is just starting up after being on pause due to Covid. We are all so excited to get the staff and players moving again on the field!
Are there any particular staff members, coaches, or players that you'd like to single out and acknowledge at this point in the season?
One player or one staff is hard to single out! When the playing staff, admin staff, and players put the Keystone shirt on, they act as ambassadors wherever they are. The parents need a shout out of recognition, too, and should be proud of how their children represent them, EPYSA, ODP, and the country.
Tell us a little bit about your history with WorldStrides Sports. How'd did we connect originally? Where have you traveled with us? Where are you planning to travel to next?
A relationship was formed after Mike Barr met with Eric McAleer who was working with Maryland ODP.  WorldStrides have been our partner for over 10 years. I have personally traveled with WorldStrides for 8 years of those years, to Scotland, England, Spain, Italy and Portugal.  
Can you share with us what an international travel experience does for your players, teams, and families?
Until you see it with your own eyes, you wouldn't believe it to be true! The change in your team in a one-week timespan is amazing and shows the versatility and resiliency of our players. The independence in our players really grows as well. It starts with getting on a plane to a foreign county, traveling without parents for the first time, handling new kinds of nerves in their first game against a home team with their a style of play they've likely not encountered before. By the end of the week, they are ordering their own food and it's usually not what they normally eat at home!
As for the matches, I see our teams developing play more quickly, adjusting to a more physical style game, and making smarter soccer decisions in the flow of the game.
Overall, I would say that I really witness our travelers understand the tempo and lifestyle of a new environment, and it's fantastic to see every time!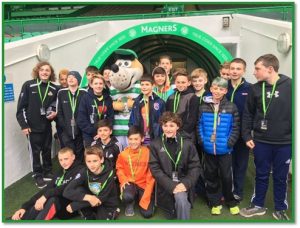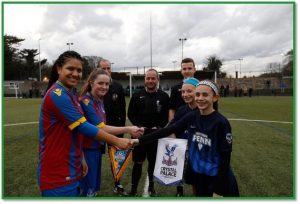 What have been some of the highlights from your trips with us? Do you have a favorite destination? All the locations are magical when you get to see players and their parents' faces seeing history on a deeper level. I fell in love with Catalan region and the city of Barcelona while traveling there when I was young. My enjoyment for watching Barca was fostered when Bobby Robson (RIP) was the manager – it's easy now with Messi and TV to see and watch their style, which is much different than when I was younger.
I have been lucky to witness our players fall in love with this region, just as I did. And now that I'm a coach, it's really special to me to see their faces when they walk into a European soccer stadium, watch a professional match game, and take in everything that is soccer on a global scale. I'm also thankful that I've been able to take my own children on the trip and see their amazement when we have visited the big Barca sites: the Roman ruins, Picasso Museum, Camp Nou, Gaudi's garden, Sagrada Familia, the Nike store, Olympic stadium, Las Ramblas, Barri Gotic, and, of course, watch Messi play!
Any travel advice you can share with other clubs who might be reading this?
DETAILS & STAFF! The details are many! Inform WorldStrides want you want, from location to level of play you require, and let them deal with details so you and your staff can focus on the players and the games.
Why would you recommend international travel for other clubs and programs?
Traveling allows great teachable moments for life, not just soccer. It's great for players, staff, and parents to see how soccer is woven in to the cultural and the day to day life of the country they are visiting. The value of the history and culture cannot be replicated, nor can it be forgotten!