"Love of the game is the same in any language."
South Texas ODP has traveled with WorldStrides Sports since 2017, and Costa Rica was their first ever destination for both the boys and girls team. In 2018, the boys team traveled to Scotland and the girls went to London. In 2019, both the boys and the girls teams played in Barcelona. They also had a group travel to the Women's World Cup in France in 2019. Once international travel resumes, South Texas ODP has six programs lined up – three girls teams to London/Manchester, and three boys teams to Dortmund!
Checking in with Denise Churchill, South Texas ODP
First, we hope you and your family are safe and healthy. How are things going with STX ODP?
All is well in my little piece of Texas – living, as it were, in the silver lining of all this chaos. I get to work from home – my favorite place on the planet, I am enjoying life at a much slower pace – many not-so-important things have fallen away, I've stayed healthy and, I get to spend more time with my favorite person – my husband!
In 2019, ODP moved from being my responsibility to Gareth Glick and the program is thriving under his leadership.
In 2017 you traveled with us to Costa Rica. How did you guys decide on this as your destination?
Proximity to Texas – Costa Rica was a short plane ride away, less than 4 hours. This was important for a couple of reasons. One, since it was our first experience, we wanted things simple – duration of flight, no layovers, no flight changes, and no looming international airports. Two, several of the players were especially young, so we considered a shorted flight-time a plus.
How was the competition there? 
Well matched. Our players did well, played competitively but, were outscored. The girls lost all three of their matches. The boys may have tied or won one of theirs. It served us well, I think, that the teams were progressively tougher, as this kept our players aware they needed to be at their best.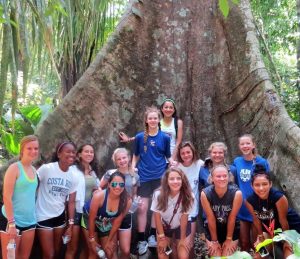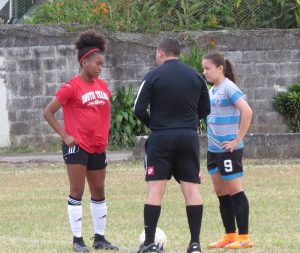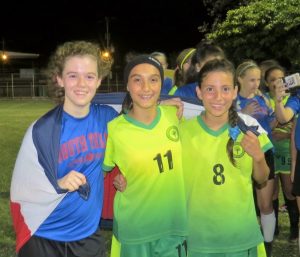 What are some of the main difference in the culture and how did the players in your program adapt? 
This first game provided the most significantly different cultural experience. We'd driven a couple of hours up into the mountains to play against a team who had also driven in for the game. The small community field had been wedged into available space. It was shorter and wider than a standard pitch. This, however, in no way diminished the joy of the game. Having little in common—except the game—had zero effect on the play and less effect on the interaction afterward. Watching these players you would not know they didn't speak the same language. We posed them for a group picture and then watched them take selfie after selfie with the local players.
What were some of the lessons they learned from traveling to Costa Rica?
Love of the game is the same in any language.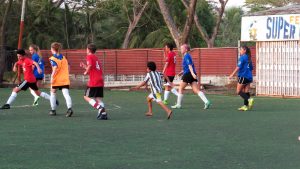 Where are you planning to go on your next international play experience?
I was extremely blessed to be allowed to accompany our ODP teams to London in 2018 and to Paris in 2019. Wow! Amazing adventures. If given the opportunity in the future, I will go again.
Gareth is now leading our ODP program and he is working with WorldStrides Sports on a trip to Germany in 2021.
Interested in adding international travel and play to your soccer program? So are we. Visit us at www.excelsoccertours.com  or contact us at sports@worldstrides.com to learn more.