Fire and Ice and Football
In the last 15 years, Iceland has seen an incredible increase in visitors. The credit for that goes to a number of reasons: Iceland Air, Game of Thrones, it's otherworldly landscape, good old fashioned global wanderlust, and plenty of others. Whatever your reason for going, it's an experience impossible to forget.
Soccer in Iceland has risen in the ranks lately, too, bringing the country's infectious fandom along for the ride. Passion, teamwork, pride – nothing is more apparent, win or lose, than the energy of the Viking Clap. Shivers down your spine, every time.
Fairfield University signee Sam Kersey traveled with the East Region ODP team to Iceland on a WorldStrides Sports program in 2018. We caught up with her about that experience – how the games went, her thoughts on the weather in Iceland, and her advice for soccer players who are deciding on colleges.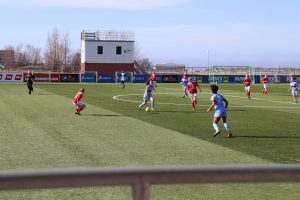 Was this your first time playing abroad? How would you describe the feeling of playing soccer in another part of the world?
This actually had not been my first time playing abroad. My first time was about two years earlier, when I traveled to Spain. I would describe playing in another part of the world as both an eye opening and beautiful experience. Being able to play abroad allows you to learn more about other country's styles of play, and beyond soccer it allows you to learn about that country's culture and see its landscapes.
What was special about your team's experience in Iceland?
One thing in particular that I found special about the trip was our hotel. It was a small one, and was very authentic to the Icelandic culture. With animal print rugs, and other Icelandic details, it truly made it feel like you were living in an ordinary home in Iceland. Another thing that was very special were the sights that we went to when not practicing or playing. We went to the Blue Lagoon, which was such an amazing experience! We saw natural hot springs spew from the ground, we saw amazing waterfalls, and we went to fields late at night to try and find the northern lights.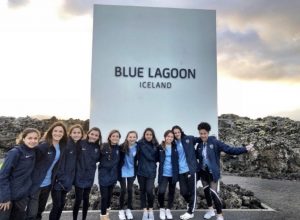 Tell us about the games you played and what you'll always remember about them.
We played four games. We won 3 and lost 1. In our first game, I will never forget the weather. It was very windy and raining. It felt like rocks were hitting my skin. It was very cold and a tough game to play. It was probably the harshest conditions I've ever played in, but it made it so much fun. That game we won 1-0, and I assisted the goal. The second game we played indoors and fell short to a very talented team. The third game we played on a gorgeous field right on the water. We won 4-2 and I scored two goals. The final game was in a stadium and we won! One thing I'll always remember is after every game, we'd exchange pins with the teams we played, and I still have them to this day, two years later.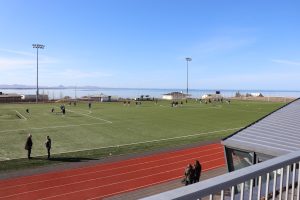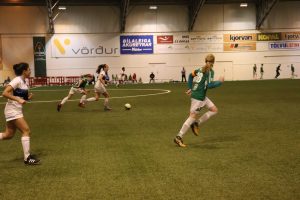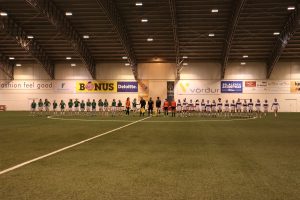 You've recently committed to Fairfield University. Congratulations! What was that process like for you and what would you recommend to other athletes navigating the college signing process?
Thank you so much! Luckily, prior to COVID I had attended a Fairfield ID camp, that is where I was first seen by them. Then, they came to my games in tournaments and I continued to go to ID camps. The coaches at Fairfield and my club coaches remained in contact because it was before I was able to talk to them. Once June 15th came around, and the dead period was in place, we had countless phone calls and Zoom calls, filled with presentations about Fairfield, questionnaires with the team, and just talking about soccer in general. I went to Fairfield one more time, but had to stay in my car due to COVID reasons and could not see the coaches because of the dead period, and that's when I decided that Fairfield was where I wanted to be. I continued to talk with the coach and then committed when I was fully sure it was the right fit. My advice to anyone going through the process I went through would be that, you get what you give, and to not stress. You must put in effort, and colleges will begin to notice you. Email colleges for tournaments and games, go to their ID camps, show that you're interested. And I know with COVID it's hard to say "don't stress," but you'll end up where you're meant to end up, so make an effort, but don't stress too hard!
Watch the video Sam and her mom created when they returned from Iceland. What a great way to capture their trip experience. Thank you for sharing this with us, Kerseys!