WorldStrides Sports is dedicated to delivering the best international sports tour experience possible. If you would like to learn more about how WorldStrides Excel Programs can help you plan an international sports tour, please feel free to contact us at any time by filling out the form below or contacting us via email (sports@worldstrides.com) or phone (410-489-2287).
Barcelona Summer Cup
July 6th-10th, 2020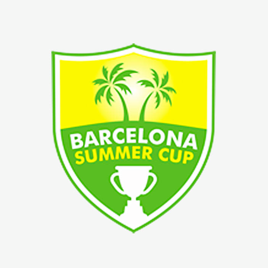 The Barcelona Summer Cup is the most celebrated international youth tournament in Spain and one of the most prestigious in Europe. Established in 1997, this year's tournament will take place on July 6-10, 2020. Participating teams will experience top international competition at the world-famous facilities of the Fútbol Club Barcelona and the sports city of the Real Club Deportivo Español. They will meet players from all over the world and enjoy the exciting culture of this beautiful area.
Age Classes
The following player age groups are invited to participate in this year's tournament:
Girls 11v11:
G02/03 – Girls born on or after 1/1/02-03
G04/05 – Girls born on or after 1/1/04-05
Boys 11v11:
B02 – Boys born on or after 1/1/02
B03 – Boys born on or after 1/1/04
B04 – Boys born on or after 1/1/04
B05 – Boys born on or after 1/1/05
Boys 7v7:
B06 – Boys born on or after 1/1/06
B07 – Boys born on or after 1/1/07
Experience Barcelona
Barcelona is an open, warm, dynamic and diverse Mediterranean city. Enjoy a perfect combination of football and relaxation with tours of the city and Camp Nou stadium,  along with adrenaline-fueled rides at the Port Aventura theme park. And you definitely don't want to miss first-rate beaches that stretch for miles along the coast!
Barcelona Summer Cup - Sample Itinerary
For the days that your team is in Barcelona, breakfast and dinner will be provided at the team hotel.
DAY 1:
Flight from the United States to Barcelona, Spain.
DAY 2:
Your team's 24-hour Tour Director will meet us at the airport, followed by a bus ride via private coach to your team hotel. Welcome meeting and orientation, followed by a training session and dinner at the hotel.
DAY 3:
Your team will enjoy an introductory City Tour of Barcelona, visit Basilica de la Sagrada and then transfer to Salou where the Barcelona Summer Cup will be held.
DAY 4:
Your team will experience The Barcelona Summer Cup first hand by beginning with registration. Once registration is complete your team will have some time to explore the surrounding area and take in the atmosphere.
DAY 5:
Your team will participate in The Barcelona Summer Cup as match play begins. Once your team's initial matches have been completed your team will have additional time to explore the area and experience the local culture.
DAY 6:
Your team will either watch or participate in the finals, following completion of the final match there will be a trophy presentation at which each team will be recognized for their efforts. Your team will then transfer back to Barcelona where your team will stay for the remainder of the tour. There will also be free time at the beach in the afternoon.
DAY 7:
Your team will enjoy a walking tour of Girona and also experience the Girona Cathedral. Girona is a beautiful medieval city that stands out from the local landscape.
DAY 8:
Your team will visit Parc Güell which is part of the UNESCO World Heritage Site and your team will tour the world famous Camp Nou, home to FC Barcelona.
DAY 9:
Depart from Barcelona, Spain and return to the United States.