WorldStrides Sports is dedicated to delivering the best international sports tour experience possible. If you would like to learn more about how WorldStrides Excel Programs can help you plan an international sports tour, please feel free to contact us at any time by filling out the form below or contacting us via email (sports@worldstrides.com) or phone (410-489-2287).
Glasgow City Cup
August 3th-6th, 2020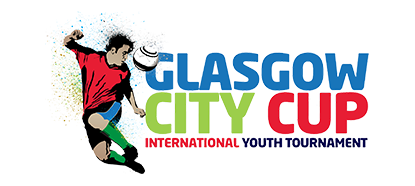 The Glasgow City Cup, founded in 2001, is one of Scotland's largest youth soccer tournaments. This year's event takes place from August 3-6, 2020 and offers teams an excellent way to jump start their pre-season training. Matches are played at the King George V Playing Fields in Renfew and at St. James Park in Paisley.
Glasgow City Cup Age Classes
The following player age groups are invited to participate in this year's Glasgow City Cup:
Boys and Girls 11v11:
Glasgow City Cup B18/G18 – boys and girls born on or after 1/1/00
Glasgow City Cup B16/G16 – boys and girls born on or after 1/1/02
Glasgow City Cup B15 (boys only) – boys born on or after 1/1/03
Glasgow City Cup B14/G14 – boys and girls born on or after 1/1/04
Glasgow City Cup B13 (boys only)  – boys born on or after 1/1/05
Additional girls and boys small-sided games will be played on July 28 and 29th, 2018. Contact us for more details.
Glasgow City Cup Experience
Glasgow is Scotland's largest city and is renowned for its culture, style and friendly residents.Glasgow offers a blend of internationally-acclaimed museums and galleries, stunning architecture, vibrant nightlife, fantastic shopping and great restaurants. From Glasgow, you can easily visit Edinburgh including the Edinburgh Castle, Palace of Holyroodhouse, and many shops and restaurants on Princess Street. Contact us for more information regarding our Glasgow City Cup tours today!
Do not miss the chance to go with your team to Scotland for the Glasgow City Cup. It is definitely a bucket list item that you can check off. The game experience and sightseeing opportunities were wonderful. We are so glad that we took advantage of this opportunity.
Dan Lodermeier, Scotland