The Women's World Cup is 199 days away, and I'm excited! France is a fantastic soccer country, has a wonderful and unique culture – and they will do a fantastic job of hosting the event. USA have qualified, they will be one of the strong favorites, and have some of the best female players in the world hitting the prime of their career. Selfishly, I'm also excited as my home country – Scotland- has qualified for their first ever major women's tournament and has some awesome young players playing at the best clubs in the world. They also have a very impressive head coach, Shelly Kerr, who is a fantastic leader and I fully expect her to push her team to great heights. We have many teams visiting the 2019 World Cup and I'm sure they will all leave with lasting life-long memories of a beautiful country and a wonderful event. I will be there with my tartan scarf and my "Braveheart" painted face! I hope to see you there!
Who will you be rooting for? We asked our office staff who they want to win. Check out their thoughts.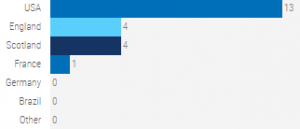 Article written by Eric McAleer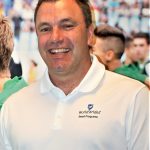 Born in Glasgow, Eric founded WorldStrides Excel in 1998. He's a former pro soccer player and is dedicated to bring sports teams from around the world to compete against each other while breaking down barriers of language, culture, and geography.