Sandra Garcia is a Tour Director based in Spain. Well-traveled and versed in guiding and tourism, she shares a bit of her background and philosophy for traveling abroad. 
As a Tour Director, you're used to moving around in the world much more often than current conditions allow and that's probably led to some daydreaming about where you'd like to go first once we're on the other side of Covid. So, where would you go and why?
I really miss working as a Tour Director, and most definitely, my first trip would be with a team going to whatever destination they have chosen, whether it is Spain or around Europe. I love the programs which mix culture and sport, as I am a former athlete myself, so when I daydream, I think how great it would be to visit the Prado Museum and the new Santiago Bernabeu Stadium in Madrid.
What do you like most about where you live? What are three or four aspects of your home city that you'd like visitors to know?
I live in Girona, which is a city north of Barcelona, only 20 minutes to the Mediterranean Sea and one hour to the Pyrenes Mountains. It's an art/movie and foodie paradise. We have art and cinema museums, and it's been a set for Game of Thrones and the film Perfume. We also have the best restaurant in the world, El Celler de Can Roca. Lately, many international professional cycling teams and training camps have set base in the city, giving it a very cosmopolitan and healthy feel. Also, our football club team, Girona, keeps us in our toes as we keep going from First to Second Division!!!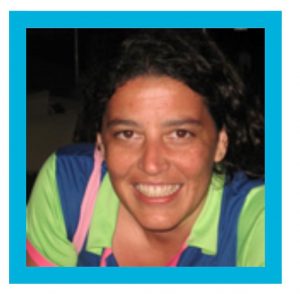 Tell us a bit about your background and what led you to your role as Tour Director.
As a young kid, I traveled a lot with my family, and eventually I was visiting family and friends abroad by myself. This probably led me to pursue an undergraduate degree in International Tourism in Lincoln, England, and a Master's degree in Tourism Management at Southern Cross University in NSW, Australia. Since I graduated, 20 years ago, I have worked in all areas of the industry, including hotels, agencies, entertainment, sales, marketing, and product design, and all while traveling to all corners of the world. But I've been happiest as a freelance Tour Director.
What do you like most about being a Tour Director?
I believe the role of a Tour Director is like a bridge between the traveler and the destination. What I most enjoy is seeing how much athletes learn during their time abroad, how it enriches their lives, and the impact it makes on them to experience new cultures, food, football tactics and so on.
From your point of view, what are some of the qualities that a Tour Director, any Tour Director, needs to have in order to be successful?
The most important qualities are to have empathy, to listen, to understand, and to be patient.
For a lot of our student-athletes, their experience with WorldStrides Sports is their first time abroad. What do you think is most important about this experience for them?
A student-athlete who travels for the first time abroad must come with a very open mind, be ready to embrace differences, and be tolerant and understanding that life is different everywhere you go. There might be many first firsts, and some of them can be challenging, but all of them are rewarding. For example: talking to athletes from other countries, savoring new flavors, adapting to new rules, understanding different cultures, learning new languages, new tricks, new ways of understanding sport. All of this, without a doubt, makes each student-athlete a better person and a better player.
What kinds of pro travel tips can you share that would benefit young travelers?
I recommend reading about your destination before you go, in order to peak your interest and know a bit about things you want to see for yourself. I also recommend getting acquainted with some basics, like language, currency, and local football teams and their history. Finally, pack light! And consider leaving your screens at home.
What countries will win the next men's and women's World Cup?
Very interesting question! The US Women are my favorite, but if Rapinoe, Press, or Morgan don't play, I don't think they will be able to win the World Cup again. That said, I would love to see them win because they are very outspoken. Equal Pay! If they don't win, it will be Spain
On the men's side, my bet is on Germany.