With more and more of us continuing to receive vaccines and emerge from international quarantines and lockdowns, the light at the end of the tunnel is getting brighter and brighter. By no means are we out of the woods yet, or as close as I wish we could be today, but the fact remains: there are signs of hope and progress, and for a naturally optimistic person like me, it's a well-received signal that we're headed toward a future on the other side of Covid.
Like households, schools, and communities across the country, businesses, especially in the travel and education sectors, have had to ask: what can we do when we can't do what we normally do?
As I reflect on these past 13 months, I'm proud to say that we've used this time wisely, taking advantage of our time off the road and anticipating the opportunities that await us tomorrow.
Speaker Series
To me, this felt like catching up with friends, and I'm really proud of the discussion we captured. Along with the insights and perspectives that you get from discussing the game with people of this caliber, every session is a reminder that sport is so intertwined with relationships and basic human camaraderie that it's impossible to unweave them. You can see them all here.
Global Pitch
I've always been pining for a newsletter, and we started ours, The Global Pitch, back in early fall. This is a great way to celebrate our partner clubs, highlight the great people we work with around the world, update you on our events and activities, plus share articles that catch our eye and are worth sharing broadly. If you aren't already receiving it, contact us at sports@worldstrides.com and we'll add you to the list.
Dundee United and NoVa United
I'm constantly reminded that it's a small world. I love it when my identities as a Scot and a footballer help others in unique ways, and this was one of them. By introducing representatives from both clubs to each other, both found reasons to explore and build a relationship, and that'll soon come to fruition with a new series of summer camps for NoVa United players with Dundee United staff at the University of St Andrews in Scotland.
Expansion in Australia and Canada
No reason why our programs should be limited to student-athletes in America, right? As WorldStrides continues to expand, so do our program offerings, and this one is especially exciting for me. Creating something and watching it literally travel to new places around the world is beyond exhilarating. Read more about it here and here.  
2023 Women's World Cup
Our program to the 2019 WWC in France was a huge success and exceeded our expectations in every way. Building on that, along with utilizing our Australian office's expertise, local knowledge, and know-how, we're headed down under in 2023 to watch, play, and grow as players, coaches, and travelers who have a passion for big trips. 
2022 Euros
More than a few coaches have asked us about putting a program for the Euros in 2022, and our answer was "Of course!" Not only is this tournament massively popular and world-class in every way, it serves as a fantastic example of our relationship with our clubs and coaches – if there's somewhere you want to go, if there's a program itinerary you want to create together, we're listening. And we have the network to take your idea and make it real.
WS Back to Travel Task Force
At the center of our plans for the future is our ability to operate them. That's why our Back to Travel Task Force, created very early in the Covid era, is an absolutely essential group for our organization. Traveler safety is, and will always be, the undisputed number one priority for us. This task force monitors travel safety guidelines and protocols, assess risks all over the world, synthesizes and organizes information for us and you, and builds out scenarios to practice assessment and response. This is the group that leads the effort to get back to travel, and every travel provider simply must have an outstanding group like this. Read more about it here.
Like many of you, I'm anticipating life post-Covid with a desire I've never quite had before. It's exciting to think about , and I've missed seeing our groups in new countries, experiencing new cultures, making friends and witnessing, first hand and for themselves, life lived in a different place. When we have the green light to move more freely internationally, I'll be ready to go.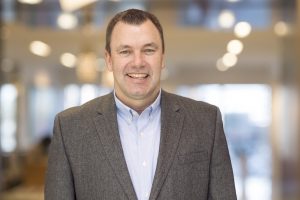 Since 1998, Eric has been the Managing Director of Excel International Sports, and he continues to oversee WorldStrides international sports tours since the company's acquisition by WorldStrides in January 2015. His decades-old skill and passion for sports makes him an apt overseer of Excel's international soccer and sports travel for players and students of all skill levels. He also actively maintains and grows the group's inside connections at all levels of play, empowering WorldStrides to put together the highest quality and most exciting travel programs available today. In January 2021, Eric became the Head of Sports Program Development, where he expands the sports travel market position by scouting emerging trends to develop innovative new program offerings that build upon and expand customer relationships. Follow him on LinkedIn.